Source:
https://tiremeetsroad.com/2022/07/2...s-unofficially-rated-at-316-hp-and-310-lb-ft/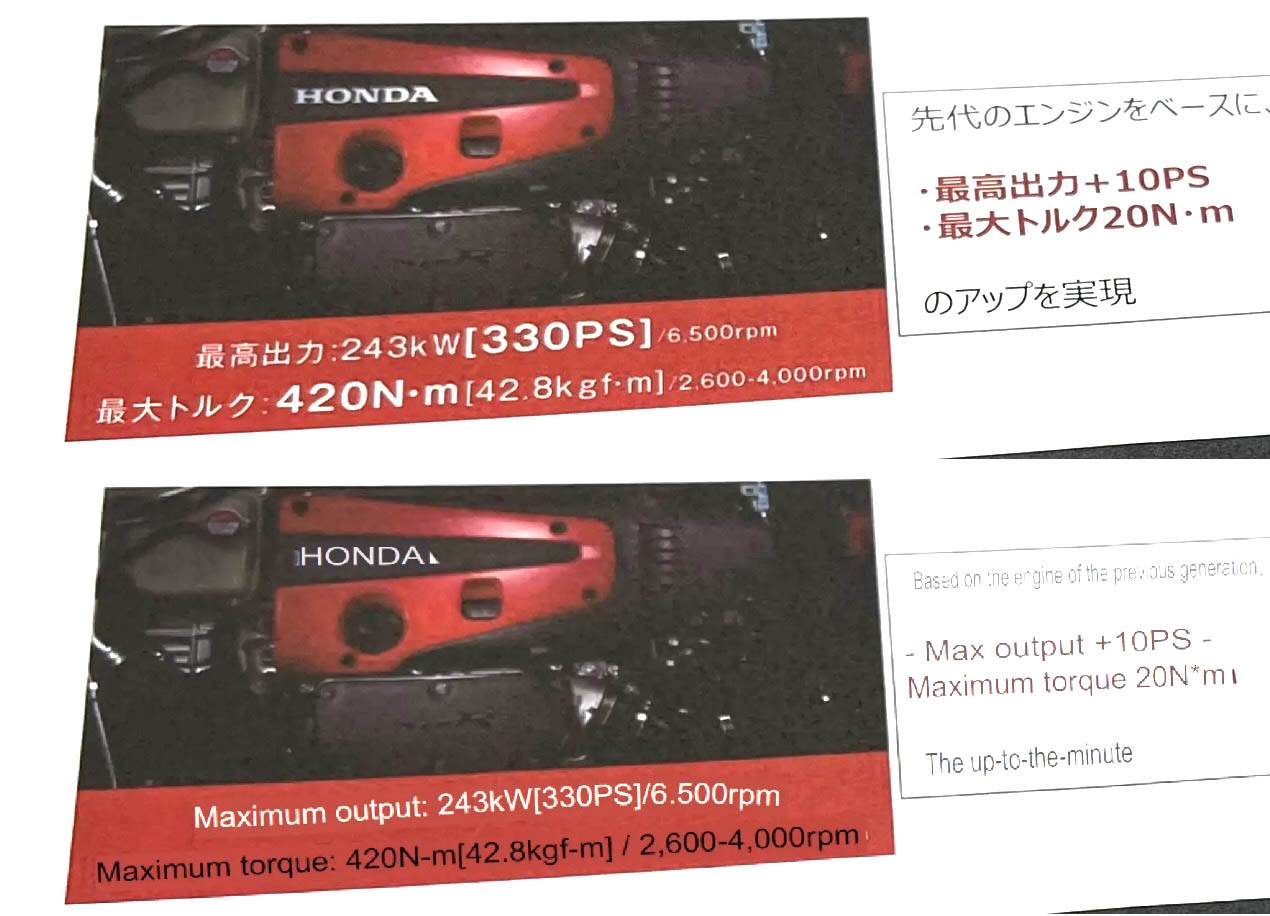 Now, according to a Japanese customer reserving a JDM 2023 Honda Civic Type R and his photo, the 2023 Honda Civic Type R's engine will supposedly see a
+10HP and +15 lb-ft bump.
I'm keeping the source of this photo anonymous but, he supposedly grabbed this screenshot from another post and claims that,
"A guy in Japan placed an order and he took this pic. ETA is March 2023."
Those power numbers, if we round up,
translate to 326 HP and 310 lb-ft.
For various reasons undisclosed, best theories including tuning for different grades of fuel and climates and emissions, Euro and JDM Hondas with the same engine as their USDM (incl. other global markets) counterparts are often slightly less powerful.
If the previous gen JDM FK8 Honda Civic Type R was rated at 316 HP and 295 lb-ft and U.S.-bound FK8 Civic Type Rs are 10 HP less powerful (3.16 percent less,) it's safe to assume this
U.S. bound FL5 2023 Honda Civic Type Rs will receive a similar decrease in power down to 316 HP, torque stays the same.