I wanted to share some photos of Integra Type S wheels on my Championship White FL5. I recently picked these up from another local forum member and I plan on making them my dedicated winter wheels. The only person that I've seen running these wheels on their FL5 is the "window sticker guy" on IG that's running the bronze version.
My goal was to stay with the same offset and width as stock to not upset the driving dynamics of the car. Over the summer I downsized to 18" wheels and instantly regretted the decision. I think this option is better than the alternative of going narrower than stock or picking an offset that sticks out past the fenders and will throw rocks and sand all over the car. I also expect the OEM finish to hold up better in the incement weather. The car will see light duty this winter (we only get 1-2 weeks of snow in WA and I don't plan on driving in it) with mostly rainy and cold weather driving.
I think these have a nice clean Euro Civic Type R "Sport Line" look which I still find appealing even if it's not as good as the factory wheels IMO.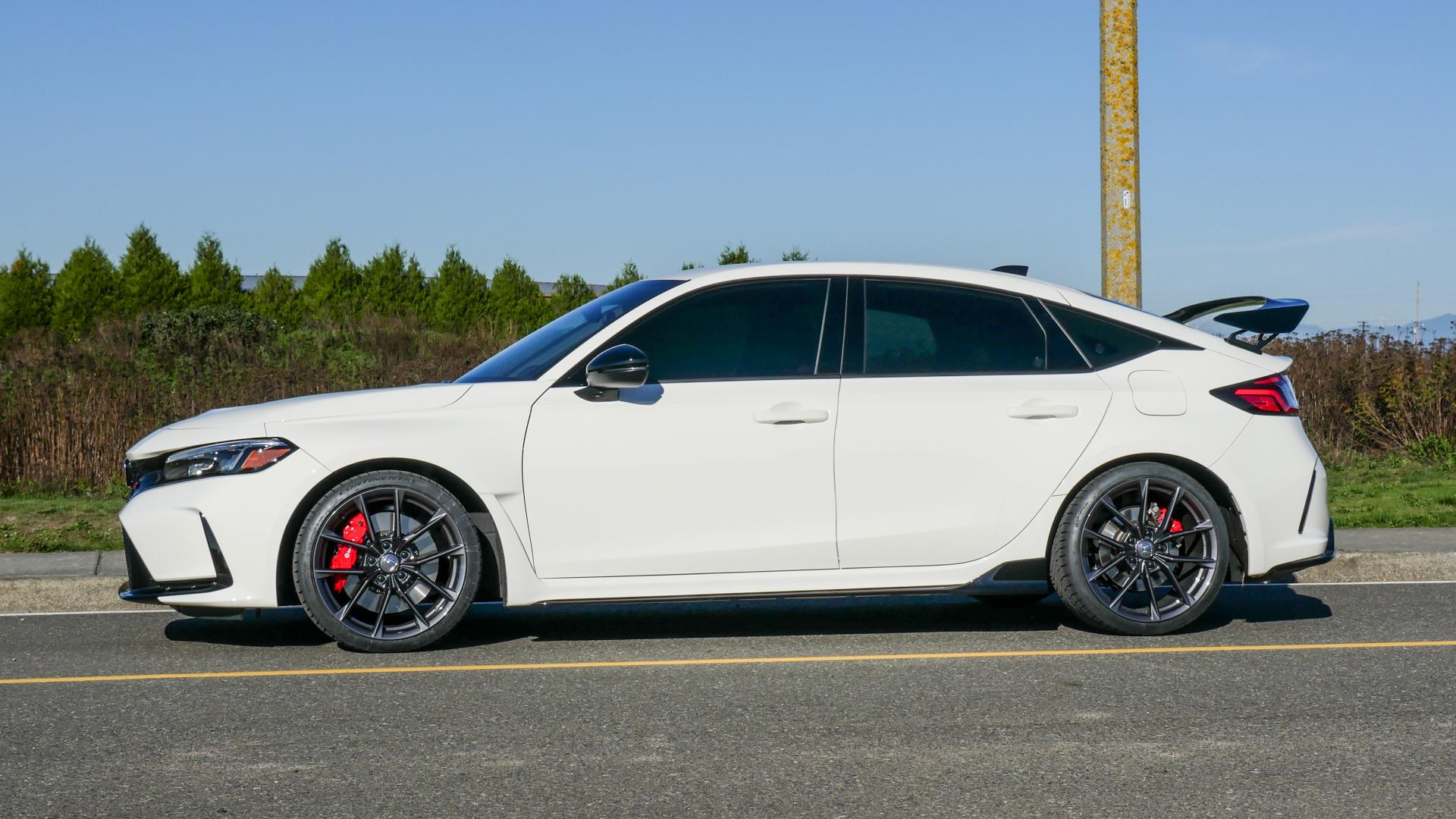 For the center caps I swapped the Acura ones for OEM Honda Accord center caps for $20. Here's the part number for anyone interested in doing the same thing: 44732-TVA-A31
I went with 265/30/19 Continental DWS06 Plus tires and have been very impressed with the dry and especially the wet grip. I feel like the Michelin PS4S tires start to lose grip around 60° F while these still work amazing in cold temps.
If you haven't driven your car in near freezing temps yet - you're missing out. Like most boosted cars the FL5 is a blast to drive when the air is cold! Let me know if you have any questions and I'd be happy to answer them.