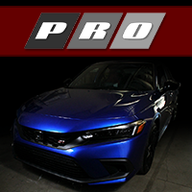 Joined

Jan 29, 2016
Threads
Messages
Reaction score

131
Location
Website
Vehicle(s)

2022 Civic Si Sedan, Others
SiriMoto recently came out with an inexpensive and easy to install upgrade for your factory or aftermarket clutch! It's called the SiriMoto N1 Clutch Master Cylinder CMC Damper Delete Kit and works like this:
Unlike on the 10th Gen Civics, the 11th Gen 1.5L turbo manual trans models use a

separate/external clutch fluid damper

that sits underneath the battery tray.
This factory clutch fluid damper acts to soften and slow (via an internal diaphragm) the fluid movements throughout the clutch fluid system, and in turn leads to an overall

"mushy" or soft feel and slower performance

when engaging the clutch.
The SiriMoto N1 Damper Delete provides a

simple replacement assembly

that fits in place of the factory damper. This damper delete (or damper bypass) gives the driver

better clutch feel, faster shifting, eliminates a crucial point of failure

. For those with upgraded clutches, this damper delete also represents a more robust system that is made to handle high performance clutch kits and their upgraded pressure plates.
For easier installation, SiriMoto even includes a free Speed Bleeder, which allows for one-person pressure bleeding after the install is complete.
Key Features:
Allows for quicker shifting and harder/faster clutch engagement feel.
Direct Fit Replacement.
Application Specific Threads/Flares.
US Made 304 Stainless Steel Tubing.
Zinc Plated Steel Fittings for longevity.
Eliminates Factory Dampener Diaphragm.
Handles Upgraded Clutch Kits. Works great with Stock/Factory Clutch too.
Covered by SiriMoto's 1 Year Limited Warranty.
After driving our shop 2022 Civic SI with this installed for several weeks, I can definitely say that the clutch feel is much improved, and it seems to engage faster/harder than before. For example, if I quickly release the pedal shifting from 1st to 2nd, the tires will chirp with no throttle input at all!
Check out our full product page for more information, and to purchase one:
https://www.procivic.com/p/m/civic/sirimoto-n1-clutch-master-cylinder-cmc-damper-delete-kit.html
Last edited: