My story, I too had a Beetle 2.0T 6 speed, and it was a blast, the car was fast, but it majorly lacked the handling, I like you saw the flood of reviews that came out, I watched almost all of them I'm certain of it. They kept throwing the Si through the Californian canyon roads, and it didn't seem to faze the Si at all, one thing I noticed form all of them was the smiles on their faces when they were driving, this excited me, because it was at that point I knew this car was something special. The comment "This reminds me of the Honda's of the 90's" was the selling point for me.
My history with Honda isn't small, I've had an 87 Prelude, 93 Accord Coupe LX, 2001 S2000, and a 2006 Civic EX (One of my favorite car's I had with tuned suspension), and now I am the very proud owner of the 2022 Civic Si.
I found a dealership about 200 miles away and the Had a blue one that I missed, a white one that I missed, and then they had another white one come in, so I consider myself lucky to have gotten Platinum White Pearl. That weekend I was on a mission to get the other car sold so I could buy my Civic, I got two appraisals and the 2nd one got the Beetle. That following Monday I picked up my Si, like you I didn't test drive it because I already know this would be a car I would love.
The car is amazing, the handling is tight, the difference between Sports and Normal modes is actually noticeable, the way the steering tightens up and gives that feeling of control is addictive and leaves you thirsty for more. We don't have many twisty roads where I live, but every clover leaf, you better believe that I am taking it to the limit.
Not having the added features that the Canadian's get is a really bummer, I would like some of those features too, but I won't let that ruin the fun I am having with the car itself. And just looking at your picture there, can we all appreciate how well the cup holder design is on this car? ?
The pumped in audio is clever and gimmicky at the same time, it kinda gives you that sensation of speed while you aren't really going too fast. It's fun.
Over all I am having the best time with my car. I have 1200 miles on the clock and look forward to putting more miles on it and having fun.
To all the other Si Owners enjoy your cars, Honda really has hit this one out of the park.
Mods I have done so far: Tint, LED Reverse and Signals, Black Honda Civic Badges, and a red Acuity shift knob.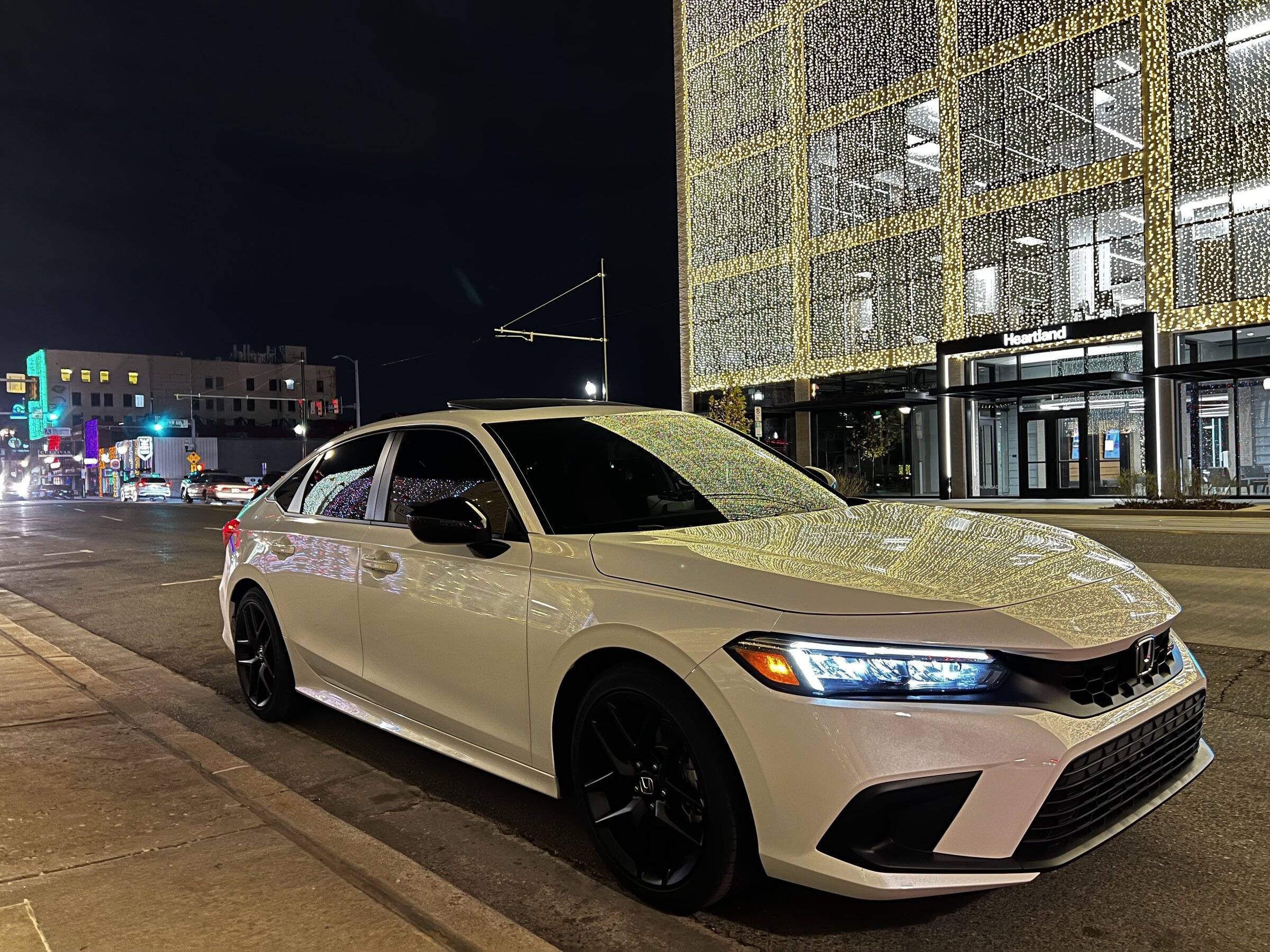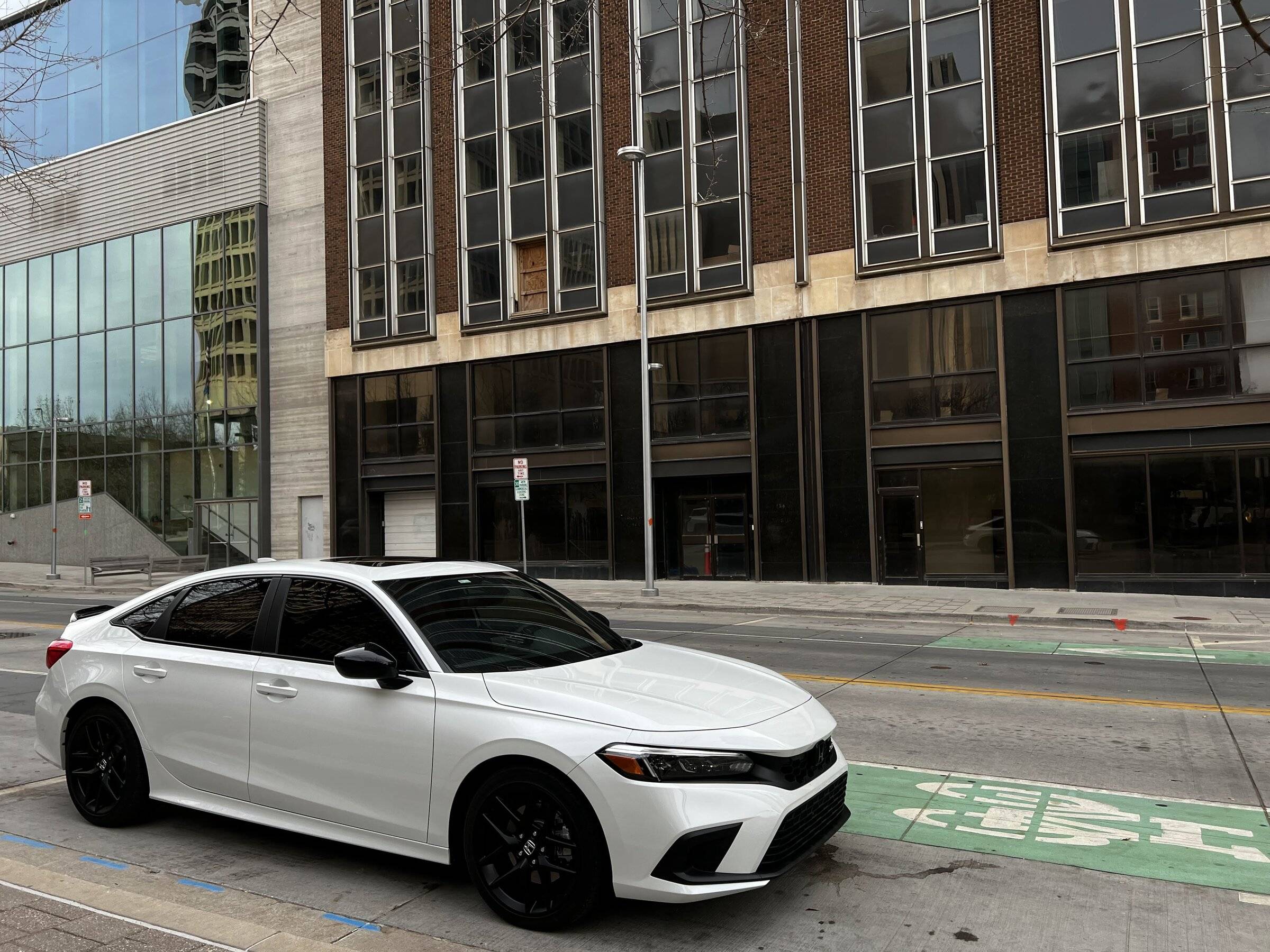 Last edited: