Joined

Jul 21, 2022
Threads
Messages
Reaction score

503
Location
Vehicle(s)

2023 Type R
Drawing inspiration from
@Tuxedo Mask
and his
unfortunate incident
here...something very similar happened to me last night.
While he lasted 3,500 miles, I only lasted a whopping 179...
Just like in his case, a driver ran a red light and hit me. Fortunately, nobody was hurt, and the other party admitted fault and that was recorded in the police report. I was approaching an intersection when an oncoming car suddenly decided to make a left turn. Not sure how that happened, since he had a red arrow. I slammed on my brakes and actually very nearly avoided the accident (the CTR brakes are
amazing
- when I first saw the car turning into the intersection, I thought it was going to be a very nasty high speed collision, but I was able to get down to about 20-30 MPH before the collision and turn a bit sideways to avoid a head-on hit).
Air bags did NOT go off and the damage appears contained to the front bumper and headlights, so hopefully not too bad of a fix.
But I think I have the sadder backstory: I purchased my car about a month ago, and drove it straight from the dealership to the shop to get tinted windows and PPF. Due to a variety of delays from COVID and staff shortages, it took them a full month to complete the work. So I finally picked up my car yesterday, and took it out at night to celebrate and get acquainted with it....and got hit almost immediately. Back to another tortuous wait as I wait for the body shop to do the repair and for insurance to sort everything out, sigh...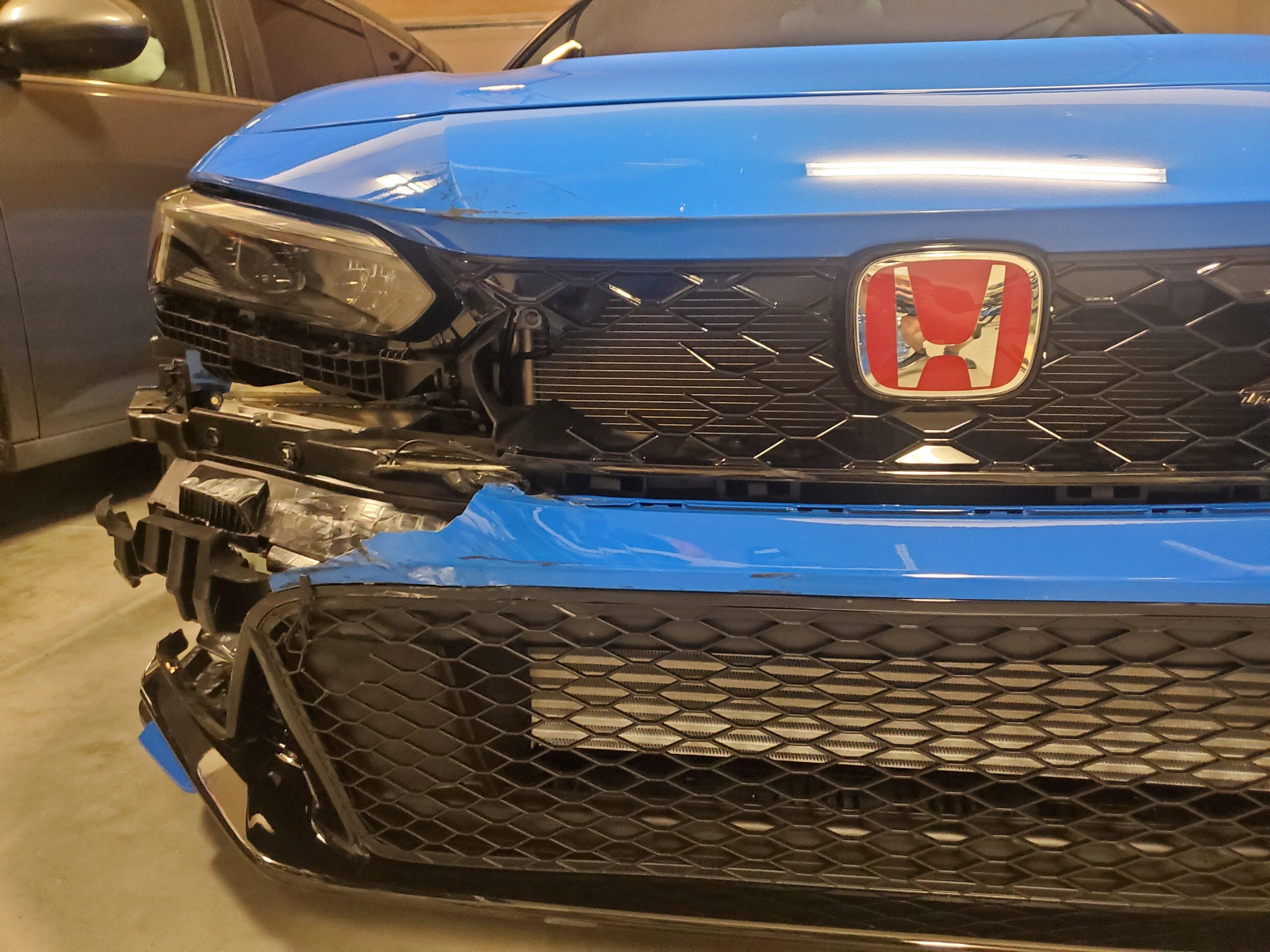 Last edited: