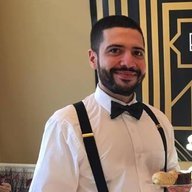 Joined

Oct 16, 2016
Messages
Reaction score

13
Location
Car(s)

Honda Fit, Honda CR-V
The 2.0 Sport trim has basically everything I want (keyless entry & Push Button Start, Apple Car Play, Paddle Shifters, upgraded audio over the LX) and I love it's look. My only concern is whether I'll regret getting the 2.0 vs. the Turbo.

Here are a few things about me:
1. I currently drive a 2008 Honda Fit Sport which has 109 HP with a 5 speed auto with paddle shifters and I find it enjoyable to drive (of course the thing is super light) though I do wish I didn't have to floor it to get up to speed merging on to the high way.
2. I like going to car shows and went to Hot Import Nights last time it was in my state and want to go to HDay. (to give you an idea of my enthusiast level). However, I have never been into racing.
3. In the past, the mods I've done to my cars have been mostly visual (i.e. carbon fiber hood, upgraded audio, wheels, lowered suspension, painted brake calipers, tinted windows).
4. I've never owned a turbo-charged car and I get anxious when I think my car has an impending issue. The Oil dilution and direct injection build-up makes me slightly weary.
5. I hate chrome on my cars and though it has been mostly removed I do not like the chrome above the windows on the other models of the Civic.
6. I plan to buy an automatic car. I have no interest in getting a manual but I do like having paddle shifters just to play with every now and then.
7. Whenever I buy electronics I tend to buy the higher specced models because I don't want to regret it later on.