This won't be much of a build thread as my plan is to keep the car mostly stock. Mainly wanted to start a thread to keep track of any little things I do to it and keep some notes about the car.
Here it is the night I picked it up from the dealer.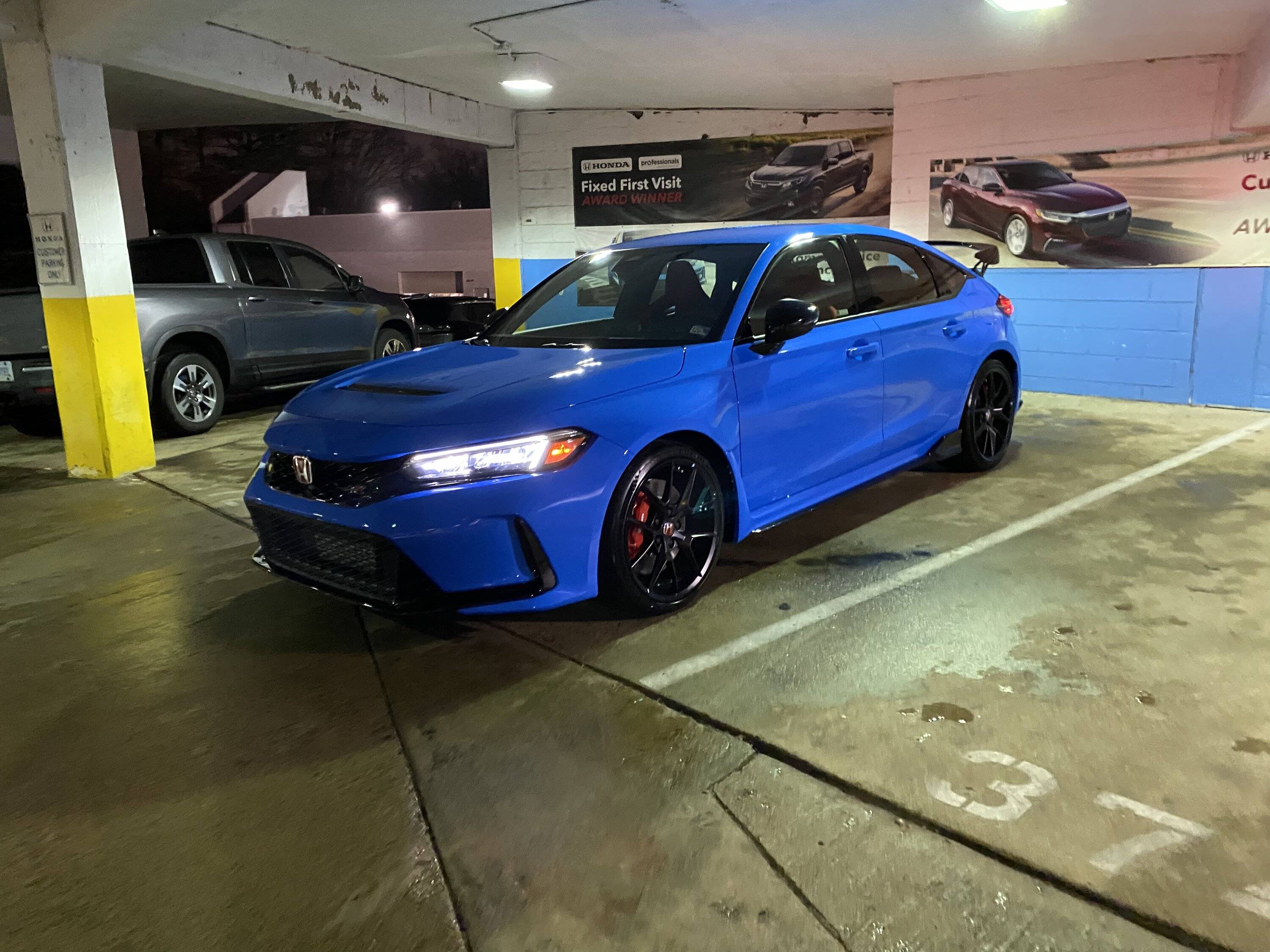 Took the car to a cars and coffee event the first Saturday I owned it. Instantly had the attention of a lot of people. Was very cool to see how many people liked the car. Other than that so far have just been cruising around in it getting some easy break in miles.
After a month of ownership I finally broke down and bought a car washing starter kit from Chemical Guys. Foam cannon is fun but I still hate washing cars. Here it is during and after the wash.
Some small work to get done before a track day weekend coming up in early March. Going to change the oil, swap out the front pads for a set of Performance Friction 08 pads, flush the brake fluid with Castrol SRF, remove the front strut pins for more negative camber, and then align it. Then just hope and pray that the weather is warm enough in March to drive on the factory Michelins. Excited to see how the car performs on track.